We are bursting with bright, gorgeous colors for all types of decor.

These bright prints are a fun addition to a bookshelf, a kitchen corner or anywhere that needs a pop of color.

The Dunes and Duchess candleholder is certainly a showstopper for any dining table centerpiece!

For questions or to place an order for any of these pieces, email us at [email protected].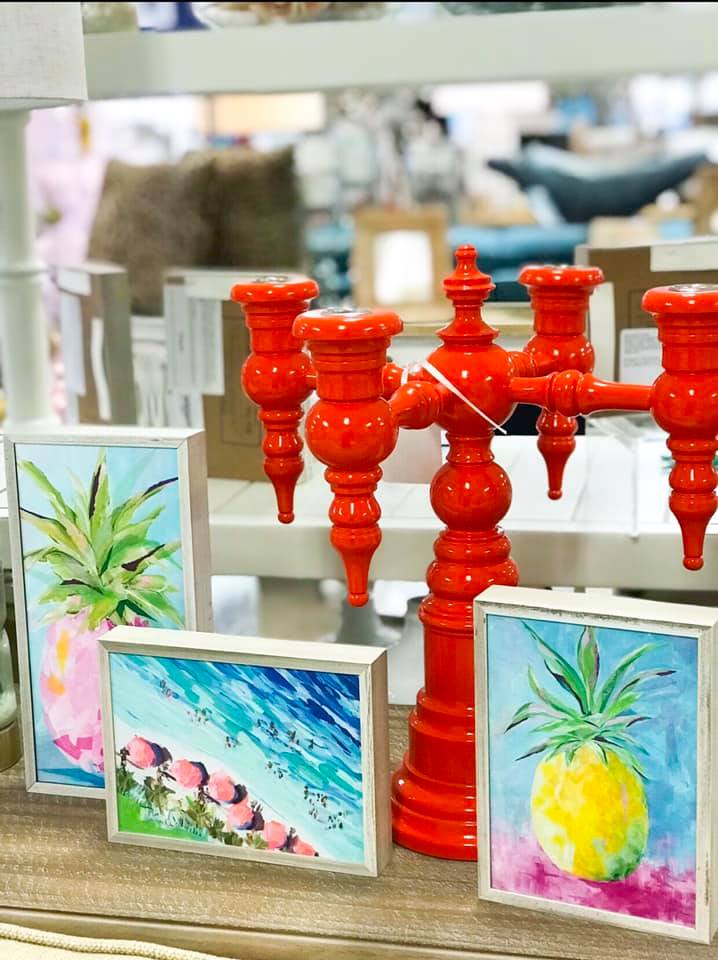 .